Sometimes a Fall Off a Scaffold Is Not Enough for Summary Judgment Under Labor Law §240(1)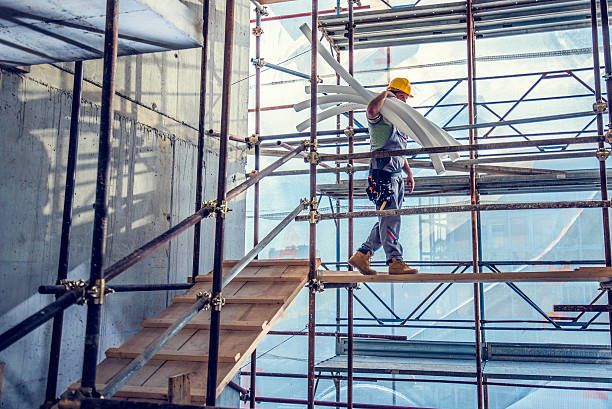 Medina-Arany v. Henry Street Property Holdings, LLC 186 A.D.3d 1666
The plaintiff filed suit seeking damages as a result of injuries sustained when he fell from a scaffold that was approximately 6 ft. in height and which lacked guardrails on the sides. At the time of the incident, the plaintiff was working at a construction site on premises owned by defendant Henry Street Holdings, LLC.
With respect to plaintiff's Labor Law §240(1) claim, the trial court granted his motion for summary judgment under the statute. On appeal however, the Second Department reversed that decision, concluding that "[t]he plaintiff failed to eliminate triable issues of fact as to whether the scaffolding at issue provided proper protection under Labor Law §240(1). Therefore, the Supreme Court should have denied that branch of plaintiff's motion, regardless of the sufficiency of the opposing papers."
The court did not identify the specific facts or circumstances giving rise to its conclusion that there was a question of fact, but nonetheless saw fit to reverse the trial court's award of summary judgment.
In futuro: This decision is interesting from the Second Department. Normally, a fall from a scaffold that does not have railings is a presumed Labor Law §240(1) case. Certainly, most plaintiff's lawyers would see it that way. This decision warrants further investigation and we will update this entry when we obtain the Record on Appeal. However, this decision certainly raises a glimmer of hope for defendants opposing such motions to the extent the defendant can establish that the protective devices provided either worked as intended, or at least did not present any overt hazard or defect.