First Department Affirms $10 Million Award for TBI and Declines to Address Practice of "Anchoring" at Trial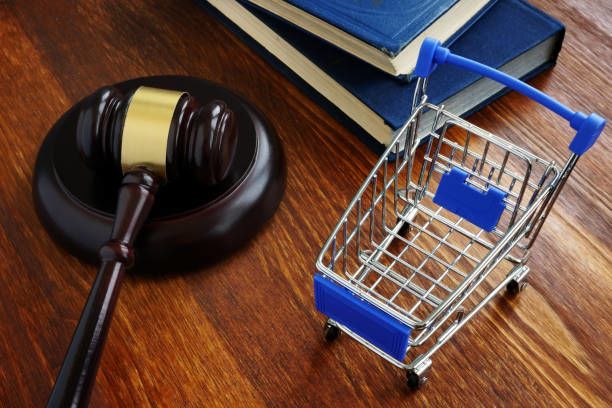 Hedges v. Planned Security Servs. 2021 N.Y. App. Div. Lexis 140
Plaintiff Marion Hedges was seriously injured when two 12 year-old boys threw a shopping cart over a 4th floor balcony which struck Hedges while she was standing on the first floor. Hedges nearly died at the scene and sustained a significant head injury. In describing the injuries, the First Department stated, "as a result of the accident, Marion suffered extensive organic brain damage, which is something more than a TBI, with resulting neurological injuries. As explained by her treating neurologist, the accident caused numerous bleeds and resultant lesions throughout Marion's brain, permanent structural brain damage, and actual brain shrinkage or atrophy."
The jury awarded the plaintiff $29 million for future pain and suffering. The trial court reduced the award to $14.5 million. On appeal the First Department declined the defendants' request to substantially reduce the award further, concluding that the injuries were sufficient to sustain an award of $10 million for future pain and suffering.
However, the initial jury award raised an issue of primary importance to the defense bar. More specifically, the argument raised by the defendants and several amicus organizations related to the conduct of plaintiffs' attorneys in requesting exorbitant sums during closing arguments. The tactic, called "anchoring," involves plaintiff's attorney requesting a jury to award an amount so excessive that it constitutes an improper "anchor" or starting point from which even a downward deviation may be excessive. Without any reasoning, the Appellate Division merely held that it "declines the invitation of amici to announce a new rule prohibiting the practice of anchoring."
The practice of "anchoring" is at odds with the standard of review for the courts under CPLR § 5501(c). Under this provision, defendants can move to set aside a damages' award in a pain-and-suffering lawsuit if it "deviates materially from what would be reasonable compensation." CPLR § 5501(c); see also, Karney v. Arnot-Ogden Memorial Hosp., 251 A.D.2d 780 (3d Dep't 1998). The First Department in Donlon v. City of New York, 284 A.D.2d 13 (1st Dep't 2001) held that this "deviated materially" standard "influences outcomes by tightening the range of tolerable awards." (citation omitted) Id., 284 A.D.2d at 16. The First Department noted that consideration of "analogous cases will be useful as benchmarks." Id. The question that must be asked is what amount is necessary to "justly and fairly compensate" plaintiffs. Tate v. Colabello, 58 N.Y.2d 84, 87-8 (1983). While deference is to be given to the jury, the standard for whether an award is excessive and deviates from reasonable compensation "is a determination set by judicial precedent, not juries." Paek v. City of New York, 28 A.D.3d 207, 209 (1st Dep't 2006).
The standard set forth by the courts and § 5501(c) as well as the ethics of counsel conflicts with the practice of "anchoring." When a judge asks an attorney what a case is worth, an attorney is
bound by his or her ethical obligations to state a sum that constitutes reasonable compensation under § 5501(c) or present arguments why the court and jury should depart from the standard.
The Supreme Court, New York County addressed this issue last summer in Perez v. Live Nation Worldwide, Inc., 2020 N.Y. Misc. LEXIS 3549 (Sup. Ct. July 24, 2020). Similar to the Appellate Division, First Department essentially punted on the issue and ruled that policy issue of "anchoring" "must be left to the legislature or to an appellate court. Jurors are presumed to be able to evaluate damages awards in a fair and impartial manner, and must be given the opportunity, at least in the first instance, to make an award that they believe to represent fair and reasonable compensation." Id., at 40. The court explained that "(i)t is unremarkable that a plaintiff's attorney might ask a jury to award more than might be anticipated or that a defendant's attorney might ask a jury to award less than might be anticipated. As this court made clear in its rulings from the bench, if it were to set a cap on the amount that counsel might ask a jury to award, it would essentially be usurping the jury's function, and pre-determining, as a matter of law, what would constitute reasonable compensation." Id.., at 41.
In futuro: Courts continue to punt on the issue of anchoring. Defendants confronting this scenario have little recourse and it is certainly feasible that plaintiffs' attorneys will view courts reluctance to address this issue as tacit approval of this practice.