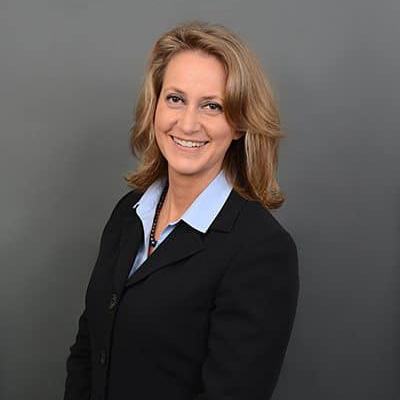 Joanna M. Roberto
Partner
New York, Rocky Hill, Garden City
Biography
Joanna concentrates her practice in complex insurance coverage, product liability, and commercial litigation. She serves as counsel for multi-national insurance carriers in numerous matters pending throughout the country. Joanna has litigated all phases of declaratory judgment actions and arbitrations. She has counseled large insurers on risk management, underwriting procedures, and policy rewriting and claims practices.
She also focuses her practice on professional liability claims, including errors and omissions; property claims; life, health, and disability; construction liability coverage; Coverage B litigation; and products liability. She recently chaired the Annual Meeting for the Torts Insurance and Compensation Law (TICL) Section of the New York State Bar Association.
Joanna is currently the editor of the TICL Insurance Coverage eNews, published by the New York State Bar Association's Torts, Insurance, and Compensation Law Section. She is also a commentator for Mealey's Litigation Report: Insurance Bad Faith.
Joanna is multi-lingual and has attained a degree in linguistics in Florence, Italy. She has a familiarity with and appreciation for international claims handling practices as a result of her experience handling claims arising in Mexico, Italy, the United Kingdom, Spain and France.
Education
Pace University School of Law, J.D.

Diploma di Conoscenza, Centro Linquisto, Florence, Italy

Hofstra University, B.A.
Honors
AV Preeminent Peer-Review Rating (Martindale-Hubbell)

New York Metro Super Lawyers, 2013-2016, 2020-2023 (Thomson Reuters)

Chairperson of the Year Award, New York State Bar Association, Torts Insurance and Compensation Law Section, 2018
Professional Leadership
New York State Bar Association

Member, Executive Committee Torts, Insurance, and Compensation Law Section:

Chair, Insurance Coverage Committee, Torts, Insurance, and Compensation Law Section

Editor, TICL Insurance eNews

Statewide Chair, Law School for the Claims Professional

Member, Insurance and Reinsurance Legacy Association (IRLA)

Defense Research Association

Member, Steering Committee, Insurance Law Committee

Chair, Directors and Officers Sub-committee, Insurance Law Committee

Chair, Expert Witness Database

Presenter, multiple seminars

Author, multiple publications

NYC Chapter, National Association of Insurance Women

Board of Directors, New York Claims Association

Coalition of Women's Initiatives in Law, New York Chapter

President, 2022-2023

Treasurer, 2021-2022

Coalition of Women's Initiatives in Law

National Board, 2022-2023
Representative Matters
Paramount Aviation v. Agusta, 288 F.3d 67 (3rd Circuit, 2002)
After multiple motions in District Court, the 3rd Circuit addressed whether economic loss alone is ever recoverable under the strict liability law of New Jersey and, if so, when the causal nexus between the defect and alleged losses is too attenuated to permit recovery in strict liability.
Zimmerman v. Peerless, 85 AD3d 1021 (2nd Dept. 2011)
Dismissal of action and finding of no duty to defend or indemnify insured where notice was provided six months after occurrence. The court rejected any reasonable belief of non-liability as an excuse to the late notice because the insured offered money to pay the claimant.
Esposito v. Ocean Harbor Ins. Co., 2013 U.S. Dist. LEXIS 179262 (EDNY Dec. 19, 2013)
One of the first matters where the court granted summary judgment to insurer to dismiss the bad faith and extra contractual claims in a Superstorm Sandy matter.
Western Heritage Ins. Co. v. Jacob Development, 2014 WL 297792 (E.D.N.Y., 2014)
Matter was dismissed because there was no obligation for the insurer to defend or indemnify insured because ultimately policy exclusions applied to bar coverage.
Kung v. Scottsdale Ins Co., 130 A.D.3d 878 (2nd Dept. 2015)
Dismissal of a direct action where the claims were based on contractual claims that amounted to improperly performed work by the insured.
Presentations
DRI Sexual Torts Seminar, Strategies for Evaluation of Damages, Mediation & Settlement, March 2023

CLM Focus, The Extra-Contractual Year In Review, New York, NY, December 2022

Additional Insured Endorsements and Their Thorny Issues, Insurance Coverage and Practice Symposium, December 5, 2019

Statewide Chairperson, "Premises Liability Issues and Considerations," New York State Bar Association, New York March 2018

Statewide Chairperson, "Law School for Insurance Professionals," New York State Bar Association, New York, September 2017

Chair, "Northeast Regional Claims Conference," Defense Research Institute, Hartford, CT, November 2017

Chair, "Annual Fall Meeting" New York State Bar Association, Nashville, TN, November 2017

Statewide Chairperson, "Labor Law Claims, Coverage and Litigation," New York State Bar Association, New York, December 2016

Presenter, "Deep Dive into Defending," Insurance Coverage and Practice Symposium, Defense Research Institute, New York, NY, December 9, 2016

Statewide Chairperson, "Handing and Taking Depositions," New York State Bar Association, New York, October 2016

Presenter, "Insurance Coverage Update 2016," New York State Bar Association, June 3, 2016

Statewide Chairperson, "Insurance Coverage Update 2015: Coverage Disputes and Litigation, " New York State Bar Association, New York, May 2015

Statewide Chairperson, Insurance Coverage Update, New York State Bar Association, New York, New York, May 2011
Publications
Author, "NY Insurance Ruling Reveals Limits Of Contra Proferentem," Law360, August 5, 2022

Commentator, "Property Insurance Cases Of Note From The 1st Half of 2022," Law360, August 5, 2022

Interviewed in, "Coalition of Women's Initiative In Law," Newsletter, Winter 2022

Commentator, "2nd Cir. Delivers Another Virus Coverage Win For Insurers," Law360, January 4, 2022

Commentator, "NY Gun Law May Create Opiodlike Litigation For Insurers," Law360, July 16, 2021

Author, "Til Death Do Us Part:" Coverage and Contractual Obligations, Defense Research Institute, For The Defense, December 2020

Author, "In Front and Behind the Scenes with Fronting Insurance Programs," In-House Defense Quarterly, Fall 2020

Author, "Estoppel: The Reason Why Coverage Ends or, Really, Begins," Defense Research Institute, Covered Events, December 23, 2016

Author, "What You Need to Know: The Rise of Global Insurance Policies," Defense Research Institute, For the Defense, May 2016

Commentator, "Insurance Companies Not Forced to Defend Malicious Defamation Claims," The Insurance & Reinsurance Report, March 25, 2015

Author, "NY Insurers May Benefit From Lower Disclaimer Standard," Law360 July 17, 2014

Author, "Advertising Offenses," Defense Research Institute, Coverage B: Personal and Advertising Injury Compendium, May 2014

Author, "Professional Liability Insurance: A Compendium of State Law," Defense Research Institute, December 20, 2012